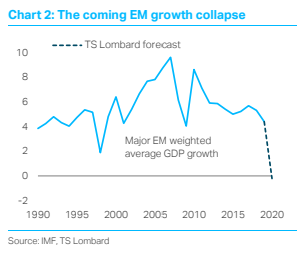 28 Apr 2020 - Jon Harrison
Some EM lockdowns are starting to ease. Many EM economies are now 3-4 weeks into restrictive measures and progress is seemingly being made on flattening the curve. Thoughts are turning to the exit strategy. India and.
#Emerging Markets
#Jon Harrison
#coronavirus
---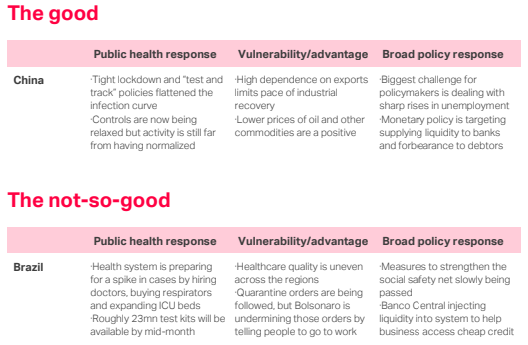 06 Apr 2020 - Jon Harrison
We provide a detailed assessment of EM countries' public health responses, country-specific economic vulnerabilities or advantages in the current crisis; and countries' broad economic policy responses. We divide the 10.
#Emerging Markets
#Jon Harrison
#coronavirus
---