Recent Posts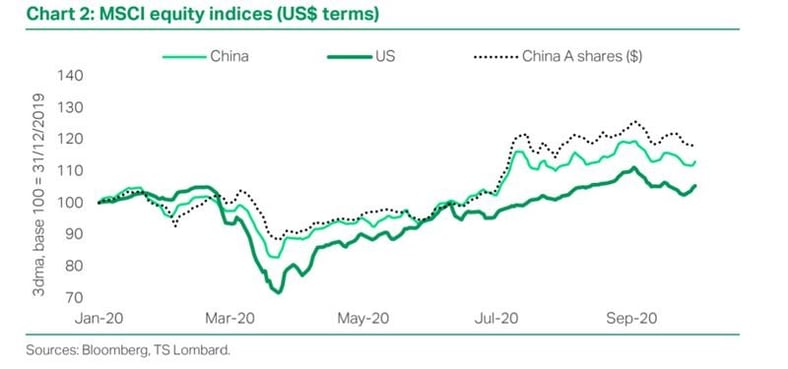 08 Oct 2020 - Lawrence Brainard
Equites are volatile globally but China is a big outperformer. Looking at rising equity volatilities, we conclude that markets are not ignoring downside risks; the point is that right now, the upside potential and.
#Equities
#China
#Emerging Markets
#MSCI
---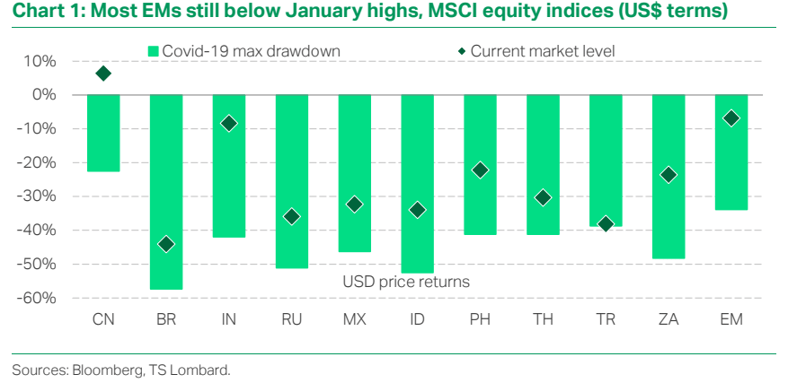 06 Oct 2020 - Lawrence Brainard
Most EM equity markets are trading well below their January highs, which suggests recovery potential, but we believe that now is not the time to increase exposures. Our reasons do not reflect a strong conviction that EM.
#Emerging Markets
---