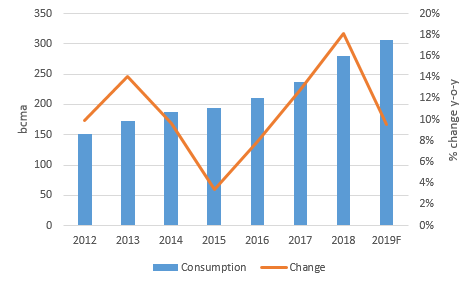 23 Jan 2020 - Stephen O'Sullivan
It's the money, honey China's gas demand growth has risen steadily – and rapidly – in recent years. There was particularly strong growth in 2017 and 2018 as the government's coal-to-gas switching programme drove demand.
#China
#Stephen O'Sullivan
#China gas
#Coal
#Gas market
#LNG
#PetroChina
---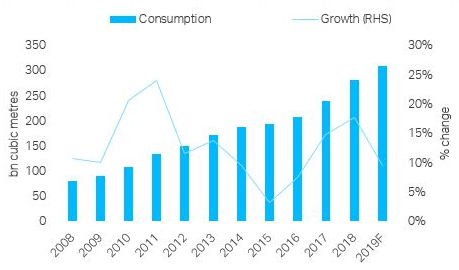 01 Nov 2019 - Stephen O'Sullivan
China's dramatic growth in gas demand in 2017 and 2018, surpassing all expectations, may be coming to an end, with widespread implications for the global gas market and a number of energy companies around the world.
#Energy
#Stephen O'Sullivan
#China gas
#Coal
#Gas market
#LNG
---