21 Jan 2020 - Dario Perkins
1) Economic forecasts: Forecasting GDP is basically a waste of time - no investor actually cares what this backward-looking gauge of the economy is doing. But getting it "right" is one of the few (though dubious) ways.
#Central Banks
#Liquidity
#GDP
#Recession
#Economy
#Dario Perkins
---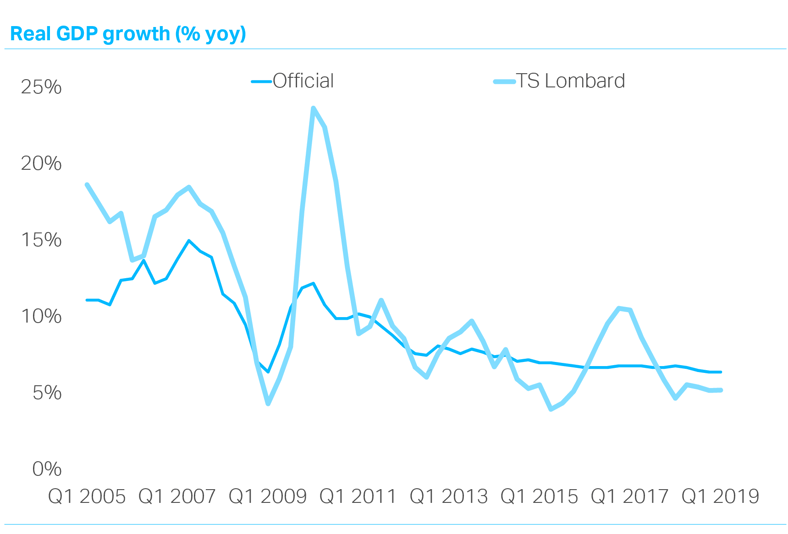 17 Apr 2019 - Rory Green
Chinese Q1 GDP was the weakest in decades on the offical reading. The TS Lombard recalculation shows it to be even weaker at 5.2% yoy. Rory Green writes: TS Lombard's China GDP calculation puts real real Q1/19 GDP.
#Trade War
#China
#GDP
#Imports
#Exports
#Economy
#Rory Green
---