21 Jan 2020 - Dario Perkins
1) Economic forecasts: Forecasting GDP is basically a waste of time - no investor actually cares what this backward-looking gauge of the economy is doing. But getting it "right" is one of the few (though dubious) ways.
#Central Banks
#Liquidity
#GDP
#Recession
#Economy
#Dario Perkins
---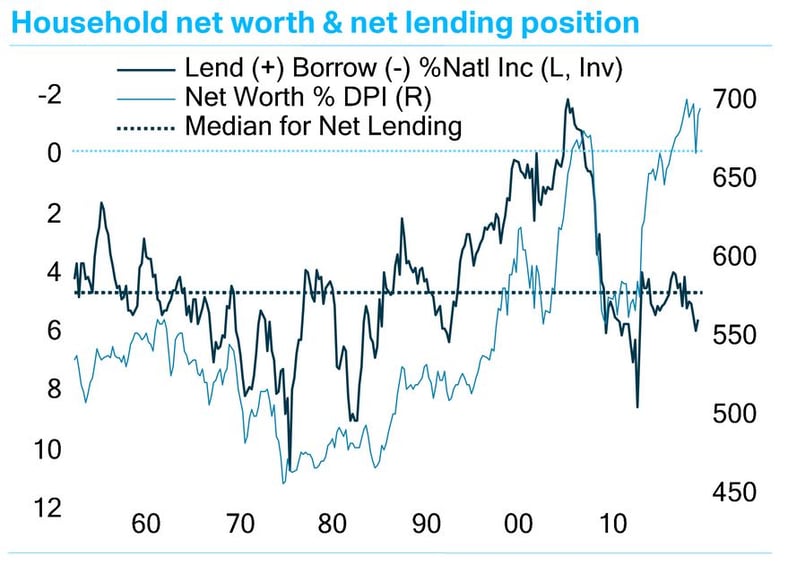 22 Oct 2019 - Steven Blitz
Steven Blitz, our Chief US Economist, examines the triggers for the next US recession. The largest risk is household exposure to equity markets. Anyway looking at debt as a trigger is looking in the wrong place..
#Federal Reserve
#Interest Rates
#QE
#Liquidity
#Balance Sheet
#Recession
#Steven Blitz
#Debt
---