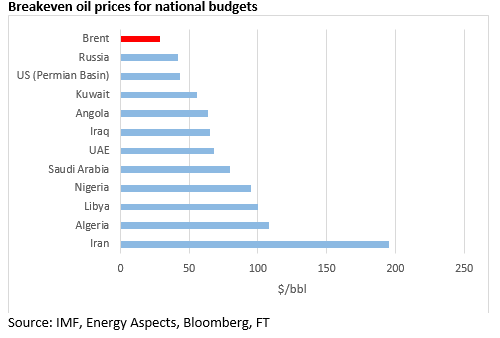 03 Apr 2020 - Stephen O'Sullivan
On January 1 Brent crude oil was trading above $66/bbl. Three months later, it had fallen by more than 60% from that level. A coronavirus-driven decline was followed by a collapse when the three-year old agreement.
#China
#Stephen O'Sullivan
#Oil & Gas
#coronavirus
#OPEC
#oil price
#Russia
---
12 Mar 2020 - Stephen O'Sullivan
Oil prices have been steadily declining in recent weeks as the impact of the coronavirus on energy demand in China and the rest of the world has become evident. This slide accelerated significantly at the beginning of.
#China
#Stephen O'Sullivan
#Oil & Gas
#coronavirus
#OPEC
#oil price
---