13 Feb 2020 - Stephen O'Sullivan
Faced with rising gas demand – albeit now rising at a slower pace - China has been seeking to boost domestic gas production to stem its growing dependency on imports. Given the ongoing trade war with the US, energy.
#Trade War
#Stephen O'Sullivan
#China gas
#Gas market
#LNG
#Oil & Gas
#PetroChina
---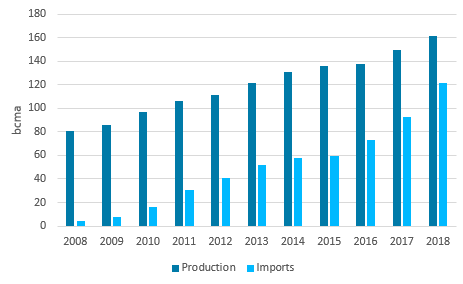 10 Dec 2019 - Stephen O'Sullivan
China announced the formal creation of a state-owned enterprise to manage the country's oil and gas pipelines. This is a reform that has been under discussion for some time and has long been rumoured to be imminent..
#Stephen O'Sullivan
#China gas
#Oil & Gas
---