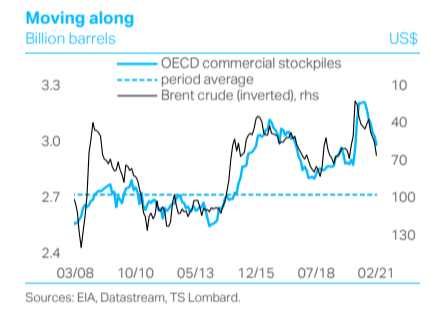 05 Mar 2021 - Konstantinos Venetis
We have often made the argument that although the nature of the Covid shock makes this macro cycle unique, it is important not to lose sight of the fact that this remains a cycle. The same is true of the oil market..
#Inflation
#OPEC
#Commodities
#Oil
---

01 Mar 2021 - Konstantinos Venetis
There are two questions that the current debate on the commodity cycle tends to conflate. Does the rally that kicked off in spring 2020 have further to go? And are we in the early stages of a so-called "supercycle",.
#Federal Reserve
#Stimulus
#Commodities
#Oil
---