19 Feb 2021 - Rory Green
Surging demand for semiconductors is putting pressure on vehicle production and US-China relations. Taiwan and Korea are the prime beneficiaries, insatiable demand for their exports and rising prices adds conviction to.
#Trade War
#China
#Technology
#OPEC
#Semiconductors
#Geopolitics
---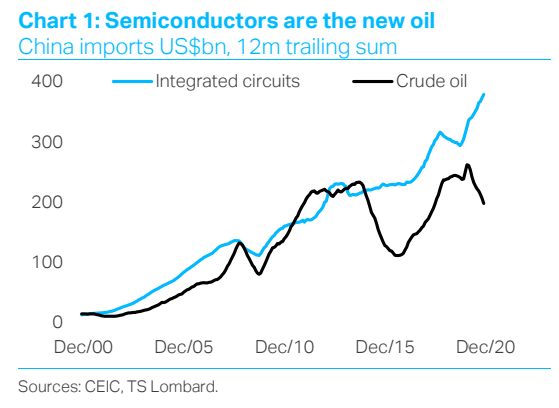 10 Feb 2021 - Rory Green
The structural shift in demand for semiconductors moves the focus of global geopolitics and finance from the Persian Gulf to the South China Sea. The rapid acceleration of the "internet of things", to-date and to-come,.
#China
#Oil & Gas
#OPEC
#Semiconductors
#Geopolitics
---