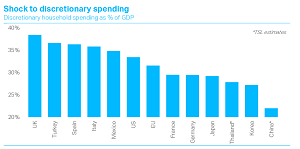 10 Mar 2020 - Charles Dumas
Global spread of the Covid-19 virus looks likely to cause a worldwide recession and bear market in stocks. Nobody knows how serious the disease is likely to be. But The Brookings Institution's estimates suggest a.
#Equities
#Recession
#Charles Dumas
#coronavirus
#stock market
#bear market
---
14 Feb 2020 - Dario Perkins
The contrast between the awful humanitarian crisis in China and the euphoria in global stock markets had been bordering on the surreal. Every night (London time) the Chinese authorities updated their count of the number.
#China
#Dario Perkins
#coronavirus
#stock market
---